Our infant class has a total of 5 Infants. We take infants from 6 weeks old. Our babies are exposed to a daily routine of educational games and toys to motivate their learning process.

Our infant teacher, Miss Gail, worked in the public school system as a teacher assistant in a special needs classroom. She also served several years as a school substitute and volunteer. We are so glad to have Miss Gail as a part of Little Gems.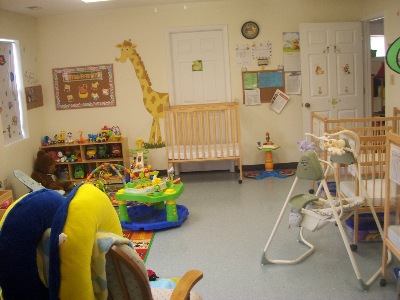 We would like to thank Susan Martin for sharing her time and talents with Little Gems. She painted our murals on the walls of our Infant Class. Thanks, Susan, you're the BEST!